We've just released an update to SundayWorship 1.5.
We discovered a problem with the trial period checking on 64-bit Windows that was preventing people from being able to try out SundayWorship.
At the same time we've added a couple of small features that we think might make using SundayWorship a little easier.
We've added a drop down list to the Live view to make it easier to quickly change the display that the projector view is showing on.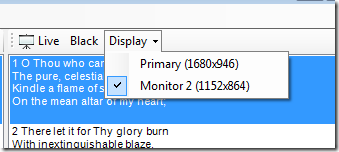 Second, we've added a Help menu item for downloading the manual.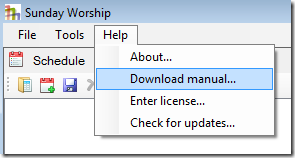 You can download the latest version from here.